Welcome to Sacred Raven Tattoo Serving Visitors from Raleigh
If you're in Raleigh, NC, looking for the best tattoos and/or piercings in North Carolina, consider Sacred Raven Tattoo. One of the best tattoo shops in NC, Sacred Raven Tattoo in Fayetteville has nationally recognized tattoo artists for custom tattoos. Whether you're coming in for a septum piercing or to get your newest ink, you'll find custom work that is second-to-none in a family-centered atmosphere (yep, you heard that right). Sacred Raven Tattoo prides itself on being a place you can even bring your kids. Our store is friendly, clean, and welcoming, and you'll find every range of styles from traditional tattoos, to fine line tattoos, black and grey realism, color surrealism tattoos, custom sleeves, back tattoos, and more. Renowned for making the inking experience fun, you'll find tattoo artists here who care and love the work they get to do. We keep the store immaculately clean, and did I mention we do piercings and microblading as well? Bring your friends and family when you travel our way, and book your tattoo ahead of time or get a walk in tattoo anytime 12p – 8p.
"I had an awesome experience at this shop! I came from 2.5 hours away after finding Nate's work. I came up with a concept and a general idea of what I wanted and he ran with it. He was patient with me and made sure he understood what I wanted. Ended up with an insane realistic devils rejects tattoo! He also has excellent customer service. He made sure I was doing good throughout the 8 hour tattoo. Conversed with me when I got bored and couldn't listen to my music any longer. 😂 I will be returning to him and finishing up a horror sleeve. Highly recommend him. The detail is insane and he really made sure every last bit was the best he could make it." – Nicole from Raleigh (April 2021)
Directions to Sacred Raven Tattoo from Raleigh, NC
If you're coming from the heart of Raleigh, near the Museum of Natural Sciences, take HWY 40 East. Take exit 328A to merge onto I-95 S toward Benson/Fayetteville. Then, continue on HWY 95 South and take exit 58 toward NC-295/US-401/Fort Bragg. Continue onto I-295 S and use the right 2 lanes to take the Bragg Blvd/All American Fwy exit toward NC-24 E/NC-87 S. You'll continue straight toward All American Fwy South, and exit on Exit 21 A (All American Fwy South). At the stop, you'll Turn Right on US-401 BYP N (also called Skibo Rd), and drive for less than half a mile (0.4 miles), then make a Slight Right Turn on Tiger Ave, and you'll see Sacred Raven Tattoo to your left. Of course if you have any problems, don't hesitate to call us directly (910) 745-9390 anytime from 12pm until 8pm.
Google Map to Sacred Raven Tattoo from Raleigh NC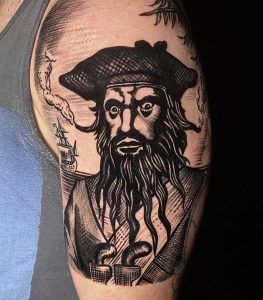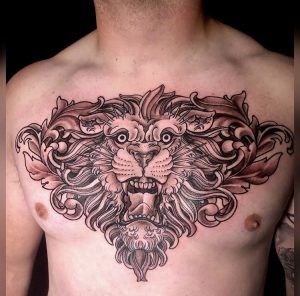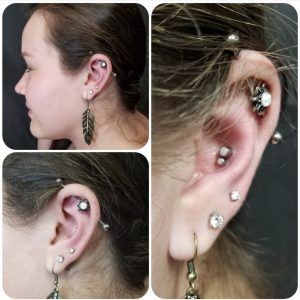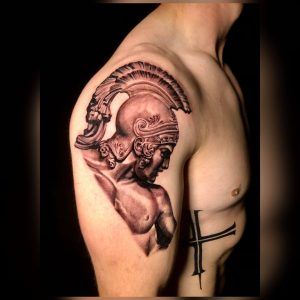 Business Hours
Su, Mo, Tu, We, Th, Fr, Sa
12:00pm – 8:00pm
Sacred Raven Tattoo
4276 Legend Ave
Fayetteville, NC 28303
Business Hours
Su, Mo, Tu, We, Th, Fr, Sa
12:00pm – 8:00pm