Welcome to Sacred Raven – The #1 Tattoo Shop in Fayetteville NC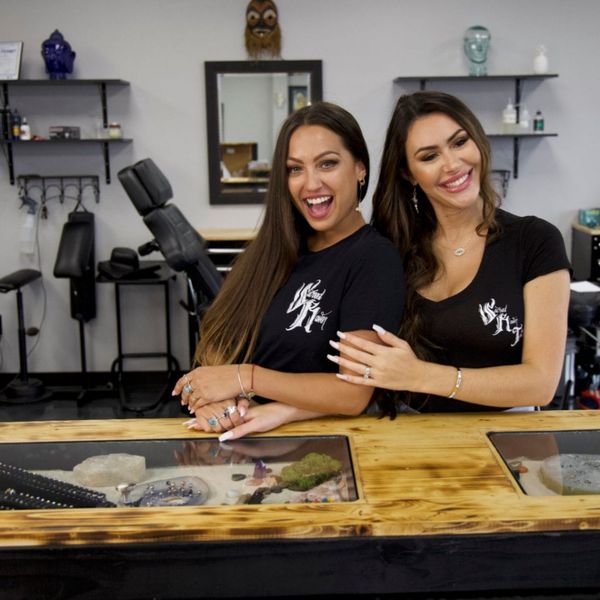 Favorite Ink & Piercing Tattoo Parlor Fayetteville NC
We Are a Family-Friendly Tattoo Shop
Unlike the majority of tattoo shops in Fayetteville, NC, kids of all ages are welcome at Sacred Raven Tattoo & Piercing. Every member of our staff have children of their own, and love to interact with the important little ones in your life. Whether you're coming in for custom ink or visiting us after searching for piercing shops near me, we know how to entertain and keep kids (and adults) distracted at the right times while enjoying themselves during the tattoo shop, piercings, and microblading experience.
Being a tribe ourselves, we understand most people travel in packs, and you can verify us as one of the top 5 star tattoo shops in town. Please do not be discouraged to stop by our tattoo and body piercing shop with your children. There is also no need to be freaked out if one of our friendly bearded artists wants to hold your baby. We keep a box of toys in our waiting area to help entertain them, and we want to be one of the best tattoo shops for the whole family. Contact us today with any questions or concerns!
We Are A Walk-In Tattoo Shop
At Sacred Raven Tattoo & Piercing in Fayetteville NC, we understand that not everyone wants to wait months for a quality custom tattoo. We make sure that we don't book out all of our tattoo artists to ensure that we have time for walk ins. When you walk through the door excited about your unique tattoo ideas, we want to be ready to serve you instead of saying you have to wait weeks, if not months, to get it done. That means if you're searching for 'tattoo shops near me walk ins' or 'piercing and tattoos,' we're open 7 days a week, and one of the best tattoo and piercing places in Fayetteville for same-day service. Our professional tattoo artists love to brainstorm custom tattoos on the spot and help you design something beautiful that you will enjoy forever.
Walk-ins are welcome Monday-Sunday 12:00 pm - 8:00 pm, or you can book your appointment online. Come ready, because we always are!
Black and Grey Realism Tattoo Artist Fayetteville NC. Portrait specialists.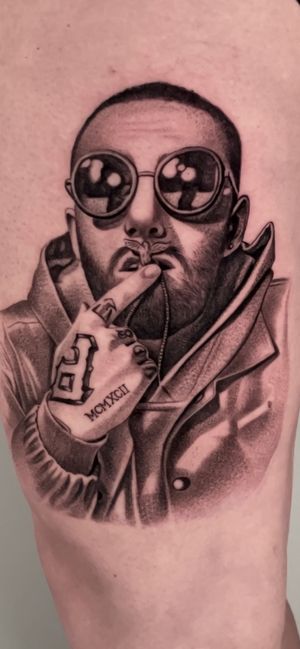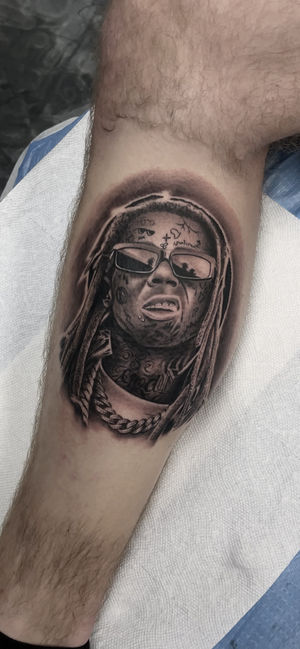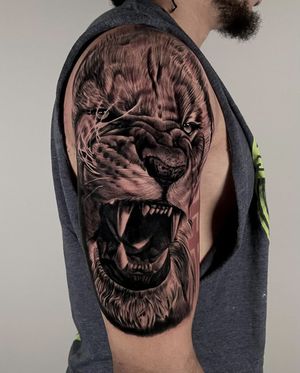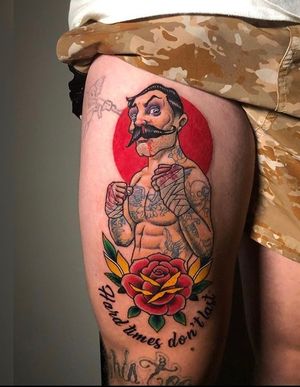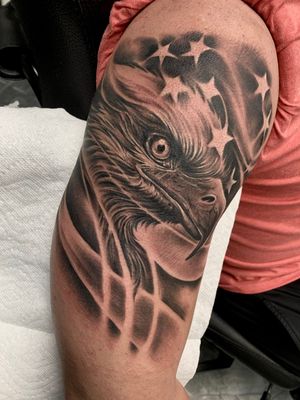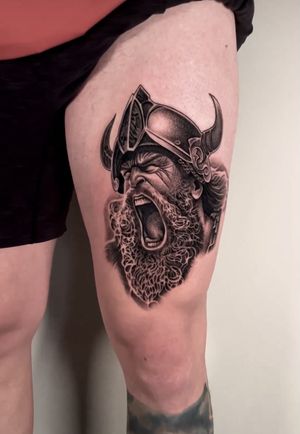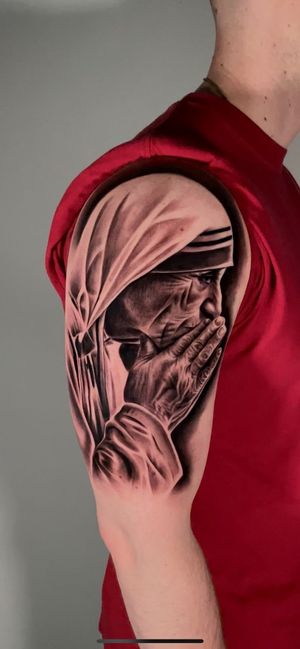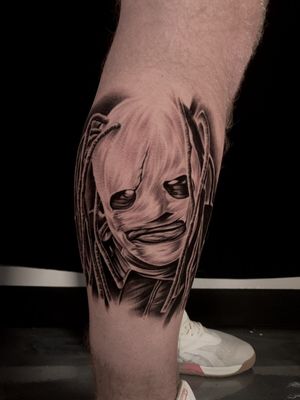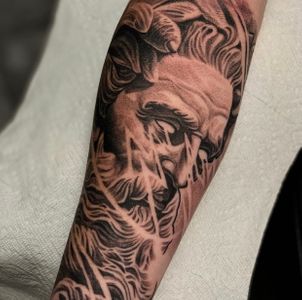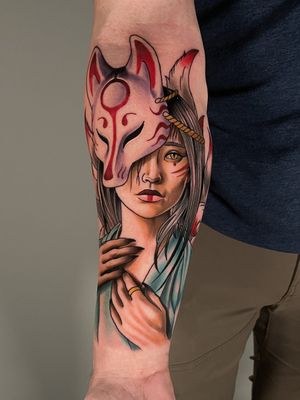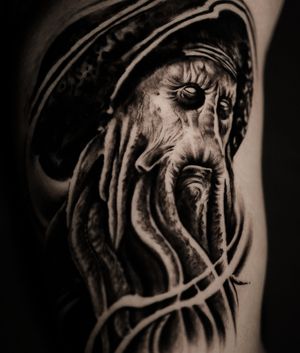 Stop by Sacred Raven Tattoo & Piercing in Fayetteville today for a free consultation or to just chat and check us out! We can't wait to learn more about you and your custom tattoo ideas!
"I walked in with a concept and walked out with a masterpiece, one of the best walk in tattoo shops anywhere."
I walked in with a concept and walked out with a masterpiece, one of the best walk in tattoo shops anywhere. Thanks to Jose and his crew. I would definitely recommend their shop to other people. It's clean and hygienic. Jose made sure my piece fit with an existing tattoo and I have to say it's amazing!
Britt Oguagha
"Best Place around Hands down!"
Best place around hand down! My cousin got inked there and it was his first time! It was my first time being there and I'll never go anywhere else! They make the process of picking the tattoo and pricing painless and the artist did AMAZING work! I just got my ears pierced there and the process was again smooth and simple! They really have their stuff together and clearly care about their customers! The atmosphere there is amazing as well. When you walk in you know you're in good hands!
Phatt Boii
"Sacred Raven is so professional, talented and welcoming."
Sacred Raven is so professional, talented and welcoming. They have such amazing artists and this is where my husband and I have exclusively went to since moving to the area.
Rachel Ahles
At Sacred Raven Tattoo Shop Fayetteville, we look forward to giving you the best black and grey tattoo or color realism tattoo and body piercing experience that you will cherish for many years to come.
We take pride in what we do and enjoy every second of it. The majority of our staff members have worked together, side-by-side, for over ten years. Most of our tattoo artists are from South Florida. We moved up here as a team hoping to provide you with the best tattoo artist Fayetteville NC has available, and in our new home you'll always find a Fayetteville tattoo artist for your next tat. We take great pride in building long-term relationships with our clients, so you're always getting great ink ideas and the best tattoo Fayetteville NC has to offer. Our professional tattoo artists combined have an eclectic array of styles and specialties — ranging from black and grey realism tattoos, color realism tattoos, traditional tattoos, neo-traditional tattoos, watercolor tattoos and cover-up tattoos. Our staff has over fifty years of experience combined in custom tattoos and a piercer who specializes in advanced body piercings and tongue piercing. Having worked together for so many years, we strive to keep our Fayetteville tattoo shop's environment feeling like a home for everyone who walks through the doors. Not only do we want to be the best tattoo artists in Fayetteville NC, but we want to be your repeated choice for tattoo shops near Fayetteville NC!
Get Inked At One of The Best Piercing Shops & Tattoo Places in Fayetteville NC
Locals and Fort Bragg Soldiers love Sacred Raven Tattoo Shop near Fayetteville, NC because we offer the highest quality custom tattoos with expert craftsmanship and aftercare. Known as one of the best tattoo parlors in Fayetteville, our staff is highly knowledgeable in the art of tattooing as well as body piercing to provide you with ultimate results. Check out some of our Frequently Asked Questions or call us anytime. Sacred Raven's professional tattoo artists are masters in bringing your custom tattoo idea to life and making it unique. Building relationships with our customers is our tattoo studio's main priority. Let Sacred Raven Tattoo be your next stop when planning your next custom tattoo, septum piercing, or body piercing. Contact our Fayetteville tattoo company today!
Sacred Raven Tattoo
4276 Legend Ave
Fayetteville, NC 28303
Business Hours
Su, Mo, Tu, We, Th, Fr, Sa
12:00pm – 8:00pm