Looking for tattoos and/or piercings in Fayetteville? Sacred Raven Tattoo is a one-of-a-kind family-oriented tattoo parlor. Whether you're coming in for a belly button piercing or to get your newest ink, you'll find incredible artists here who do custom work that is second-to-none, while you have a great time. Our staff of tattoo artists and piercing specialists aren't just talented in their crafts–from full body realism and surrealism tattoos to custom color sleeves and black & grey tattoos–we make getting inked an experience that will put you at ease. We're a lot of fun and we're a great place to come with friends and family because we're all parents who know how to have fun; and keep the store immaculately clean. But don't just take our word for it, check out our 5-star reviews on Google, and hear our clients tell you themselves.
"Our first experience with Sacred Raven was when I took my teenage girls in for a septum piercing and a double nose piercing. Enrique was so professional and friendly. I had a question about getting a tattoo and some ideas I had. A few weeks later I went in and Jimmee did a tattoo for me. He did such an amazing job. He was very professional and friendly. I could really tell that had a lot of experience and took pride in what he did and poured that into my tattoo. I'm so grateful I didn't go anywhere else. I'm definitely planning on another tattoo and I will go to see Jimmee from now on." – Leighanne from Fayetteville (March 2022)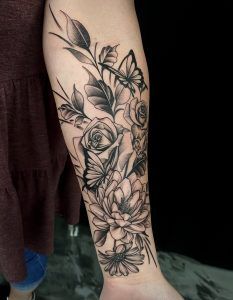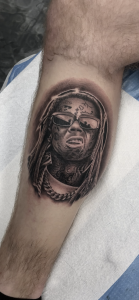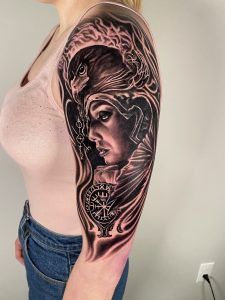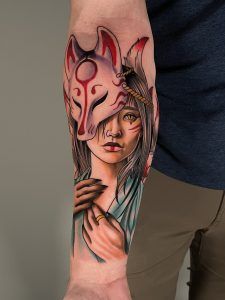 Directions to Sacred Raven Tattoo near Downtown Fayetteville NC
If you're coming from the heart of downtown Fayetteville, near the Fascinate-U Children's Museum, take Green St North to Rowan St/HWY 24. Head West towards Fort Bragg on Rowan St, which turns into Bragg St, then briefly turns into Sycamore Dairy Rd before Your exit. Exit to the right on Legend Ave and we're directly to your right. Of course if you have any problems, don't hesitate to call us directly (910) 745-9390 anytime from 12pm until 9pm.
Google Map to Sacred Raven Tattoo from East Fayetteville NC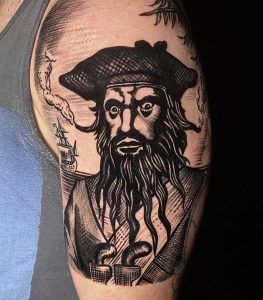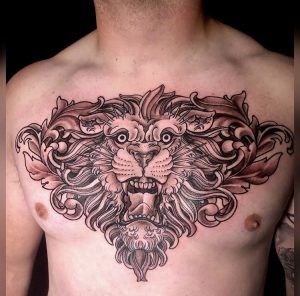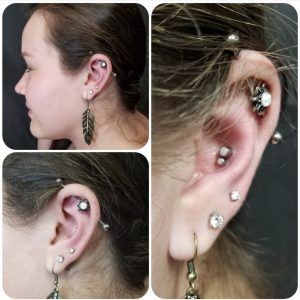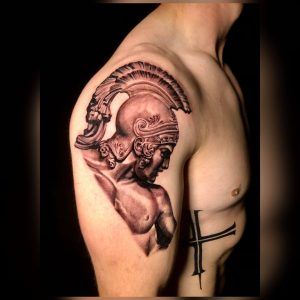 Sacred Raven Tattoo
4276 Legend Ave
Fayetteville, NC 28303
Business Hours
Su, Mo, Tu, We, Th, Fr, Sa
12:00pm – 8:00pm