Covid 19 and Tattoos: Everything You Need To Know
Covid-19 Tattoo Safety and Coronavirus Memorial Ideas
Learn everything you need to know about getting tattoos in the Covid-19 era. Sacred Raven Tattoo answers covid tattoo safety and vaccine protocol questions, and explores some of the best covid memorial tattoo ideas. As the pandemic waxes and wanes, the tattoo industry continues to grow in strength, and we'll arm you with information to remain healthy and find tattoo inspiration in the vaccination generation. After several months of closure, tattoo shops are open again and implementing covid safety protocols in preparedness to serve you.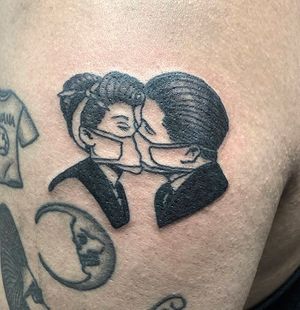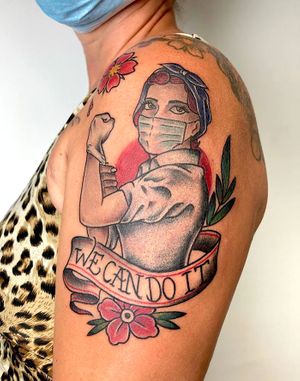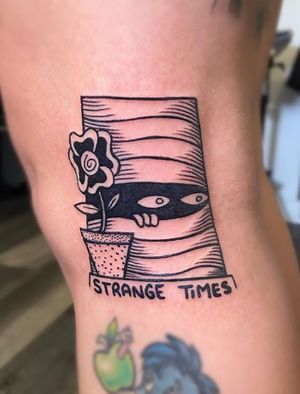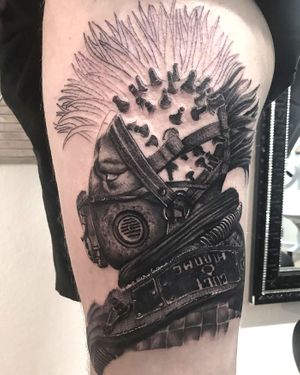 Is Getting a Tattoo During COVID Safe?
Yes. Getting a tattoo in the covid-era is safe, at a licensed tattoo shop. Even before COVID, tattoo parlors placed a strong emphasis on cleanliness, adhering to OSHA Bloodborne Pathogen certifications, which must be renewed annually because tattoo artists have regular exposure to blood or other potentially infectious materials (OPIM). Additionally, in accordance with the CDC recommendations, many tattoo shops have adopted measures that ensure constant in-store hygiene including regular and frequent hand-washing and available hand sanitizer for all clients. Tattoo studios participate in awareness training, and implement documentation to ensure safety controls that protect tattoo clients and tattoo artists from exposure. Tattooers are well versed in cross-contamination and how to negate any chances of it occurring. Additionally, we always use disposable products for every tattoo and most of the products that we use come in sterilized wrapping. Each artist wears new sterile gloves for each tattoo and we are very careful to keep a clean station. The health department comes yearly to ensure that the proper practices are being used and will issue a new tattoo license upon passing, so you can be sure you see the official license. We recommend the Mayo Clinic for guidance and understanding about the risks and precautions when getting a tattoo. Finally, if you are feeling sick in any way shape, or form, please postpone your visit to a tattoo shop.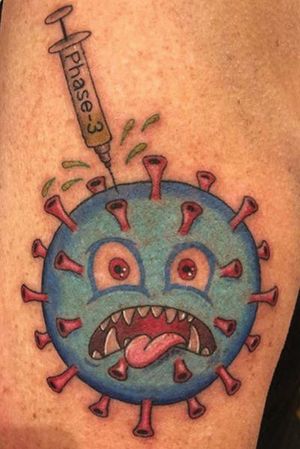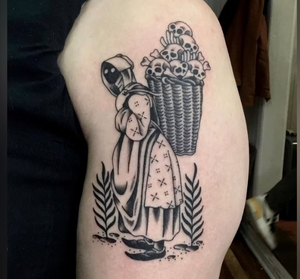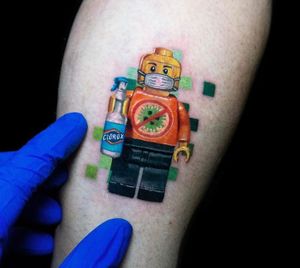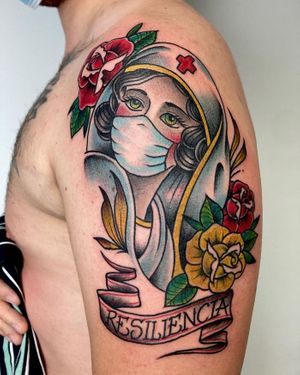 Can I Get A Tattoo After Getting the Covid Vaccine?
Yes, but along with medical experts, we recommend waiting 30 days so you can assess your body's response to the tattoo. Basically, keep the two processes separate for 30 days so you can properly assess your body's response to each individual process. According to Medical Director Shobha Swaminathan, of the infectious diseases practice at University Hospital in Newark, NJ, there is always an immune response with any injection in the skin. "Persistent redness, pain, and swelling from a tattoo could represent a skin infection that may require antibiotics," said Swaminathan. If you've recently had a vaccination, you need to leave enough space between the vaccination and your tattoo, so that your body can process the Covid-19 vaccinations, and so that any adverse symptoms related to your body's immune response to the tattoo can be clearly attributed and safely treated with antibiotics.
Can You Get Vaccinated for COVID-19 After a Tattoo?
The National Library of Medicine lays out clear instructions for the timing of tattoos in relationship to your Covid-19 Vaccinations.
You should wait for more than a month (>30) to get a vaccination if the injection area of the vaccination is within your new tattoo (usually the shoulder). If you do not have a tattoo on your other shoulder, it is okay to get vaccinated in the non-tattooed arm, as long as you have not had a new tattoo applied within 30 days.
If you are considering getting a tattoo following a vaccination, the National Library of Medicine recommends that you wait 30-60 days after your initial or follow-up Covid-19 vaccinations.
If possible, avoid the tattooed area (new or old) when getting vaccinated.
If tattoos cover both arms, choose a space within the tattoo without pigment.
If there is ink covering all possible vaccination injection areas, as the long as it has been more than 30 days since the tattoos, you can get the vaccination within the tattoo.
Note: there are several other activities you should wait to do after getting a tattoo, like waiting 3-4 weeks to totally submerge a new tattoo in a pool or bath, waiting 21-30 days before prolonged exposure of a new tattoo in the sun, and waiting 48 hours to drink alcohol after getting a new tattoo.
Vaccination and Tattoo Chart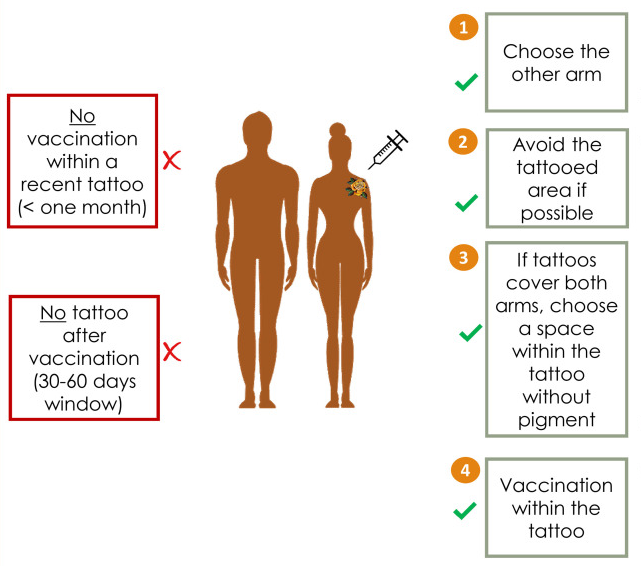 More Covid 19 Tattoo Ideas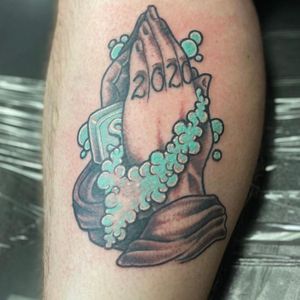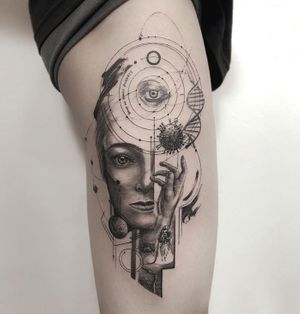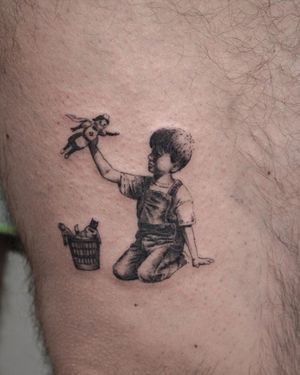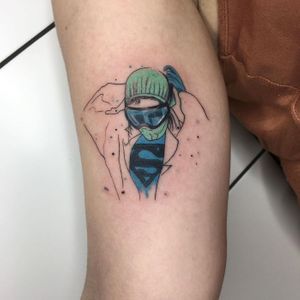 Is there a more popular style of tattooing emerging from the Covid-19 era?
While we have not seen an increase in a particular style of tattoo due to COVID, we are finding that we are getting more memorial pieces and tributes. We also have had a lot of matching tattoos that people are getting with their loved ones to commemorate this troubling time. Most of them symbolize their unity and connection to those closest, while people might have once had the mentality that tattoos are too permanent, many have found it to be a cathartic release from all the pressure and tension of their day-to-day life.
Has the demand for tattoos grown with COVID?
Yes, the tattoo industry grew at an average rate of 8.4%.. When we were able to open our tattoo shop to the public we were met with MANY people that wanted to be tattooed--especially those who made appointments while we were closed. Many told us that they had an abundance of money from working during the pandemic with nowhere to spend it. Add social media and the ability of everyone to find inspiration all over the internet in their downtime, we were booking 6 weeks out in no time. Many people still come to us with the itch to get tattooed because during the initial months of Covid-19 they were unable to get a tattoo.
note:
Why did the cost of tattoos increase with Covid-19?
Since many tattoo artists use disposable products and personal protective supplies, we have seen a dramatic increase in cost of supplies. When COVID first hit everyone immediately ran to the stores to buy disposable masks and gloves along with rubbing alcohol, causing the prices to skyrocket. Gloves alone showed a 100% increase during the peak of the pandemic and are not expected to return to their former price. Most of the supplies followed suit and are showing no signs of coming down. There are other factors as well, including supply chain issues, and general inflation.